Just thought it would be interesting


It's Maslenitsa this week in Russia. It's a sun festival, celebrating the imminent end of the winter.

So it's a lot of pancakes and fun and everything!
Pancakes for everyone!
With honey!
Caviar!
Sourcream!
Salmon!
First day of Maslenitsa: "Meeting"
It's the first day of pancakes baking, when the special hills for sleigh riding were build.
Second day: "Flirting"
When young people meet and play a lot of funny games!
Third day: "Feast"
Even more pancakes and a lot of other yummies
Fourth day: "revelry"
(I'm not sure I translated it right)
Snowball fights, "wall-on-wall" fist-fights, sledding, riding on swings and plenty of sleigh rides.
And the main event - Assault of Snow Fortress!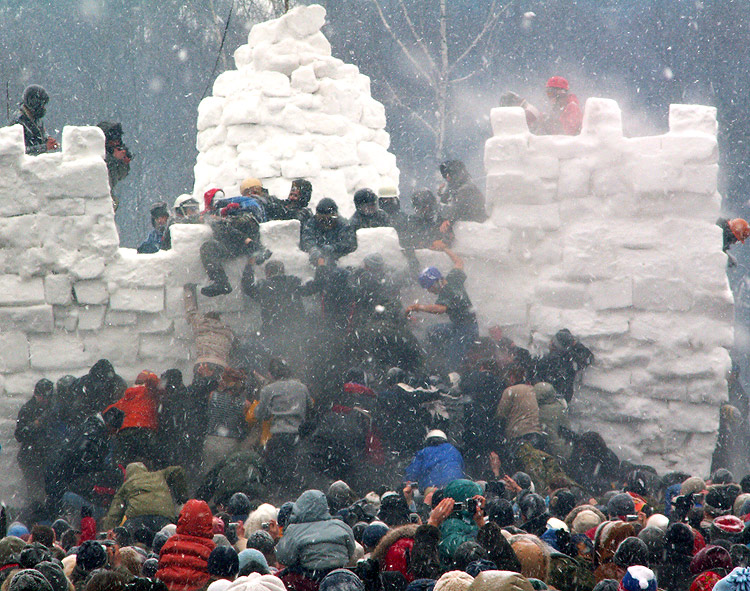 Fifth day: Mother-in-law's evening
It's the day when Mother-in law comes to her daughter-in-law for pancakes
again
Sixth day: Sisters-in-law's meetings
When sisters-in-law visit each other guess for what
Seventh day: Forgiveness Sunday
Everybody asks forgiveness from everybody(a little bit of Christian tradition on mostly pagan festival).
It's the last day of Maslenitsa when the Maslenitsa-figure is burned.
The Maslenitsa is a simbol of winter and once it's burned Spring is coming!
Help yourself with pancakes and let's have a snowball fight!!